Our Philosophy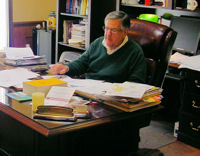 SE&M attributes its success to having happy customers. We strive to not just meet our customer's requirements, but to consistently exceed them. Maybe this is why most of our business is repeat business. Our customers come back because they know that SE&M will do quality work, deliver on time, and our product will perform like we say it will.
If problems do arise, and we all know they will on occasion, we don't duck from our responsibility. Rather we take it as an opportunity to shine. Nothing builds customer loyalty more than problem solving.
To the best of our knowledge, we have never had a dissatisfied customer. A happy customer is a repeat customer.