Industries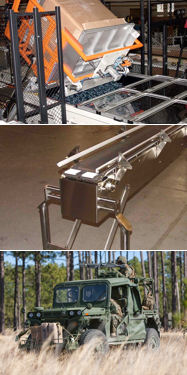 SE&M takes pride in our diversity. We have done work across many industries and various applications. Most of our experience is with conveying and parts handling applications, as well as manufacturing parts and assemblies for military equipment.
Some of the industries we have been involved in include:
Automotive
Consumer Products
Cosmetics
Food & Beverage
Industrial Parts Handling
Military
Pharmaceuticals
Due to the variety of experience employed by SE&M, the above list is non-exclusive and we would be pleased to look at any project you may be considering regardless of industry.
To see the various work we have done, please visit our Gallery.